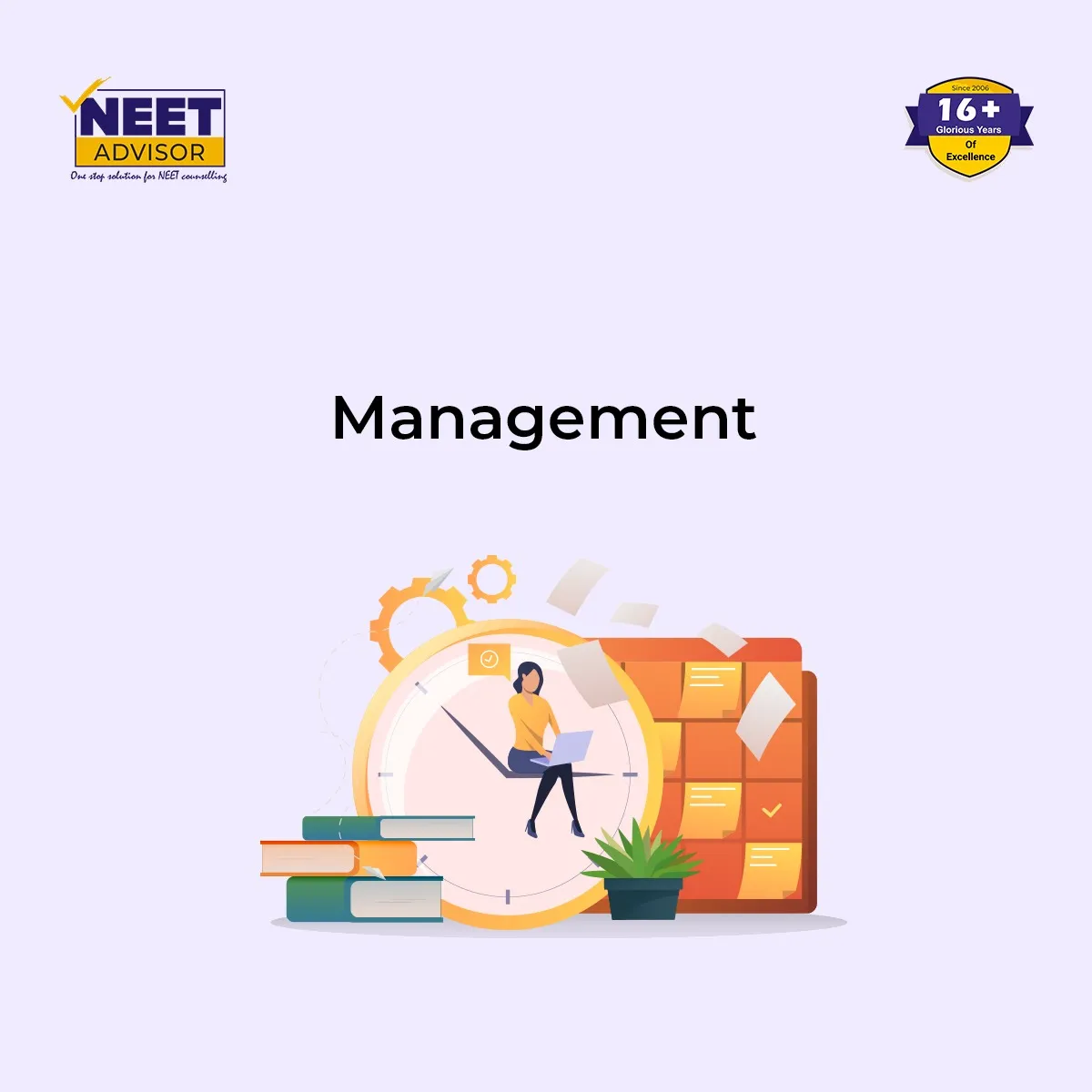 How to overcome NEET stress?
What is NEET
NEET is a medical exam which is attempted by the aspirants who are aiming to become a doctor in future.
NEET is conducted nationwide once every year. After the MCQ exam students have to go through a counselling process which is not easy to crack.
NEET has several milestones which need to be addressed in a stress-free manner.
NEET advisor plays an important role in making students' life at ease. We want students to be stress free that's why NEET advisor with its team mate works hard to make everything available beforehand.
NEET is not elusive!
When we talk about examinations, all we tend to have is anxiety but with the national level exams anxiety reaches to another level because the number of applicants appearing is negatively proportional to the number of applicants clarifying the exam.
So, this is the cause which develops stress and anxiety in the society whether its students or guardians, everyone is scared of exams.
This is why students have nightmares about exams but there's nothing to be scared of. It is just an exam where you have prepared well and written well.
Exams are nothing but just a proof that you have a good understanding of what you have learned in the past.
Causes of stress
Students are one of the most common victims of stress.
Factors such as financial expenses, overcommitment, family expectations, deadlines and workload all induces stress in students.
While a mild amount of stress is very useful and acts as a motivation for students, too much stress can interfere with their daily lives.
When built over time, stress can give rise to a host of serious problems such as depression and anxiety.
Managing stress in its early stages can help maximize the college/university experience and opportunities for students.
How to cope with exam stress???
Remember to breathe

Setting aside a couple of minutes every day to practice mindfulness techniques, such as breathing exercises, helps you to calm down your body's stress response and shift your attention back to the present moment.

Eat, sleep and exercise well

Pulling all-nighters, surviving on a poor diet, and getting minimal amounts of movement in an increases symptom of anxiety.
So, for your body's best performance, make sure you're getting 8/9 hours of sleep, less caffeine and more water, and at least half an hour of exercise per day.

Set realistic goals

Setting realistic goals, whether you have several weeks, days or hours before your exam, helps you to put everything into perspective.

Don't go it alone

In 2004, a research paper published in Linguistics and Education saw that revising with peers is an effective study technique as it allows individuals to better absorb their own notes.

Pace yourself through panic

Panicking before, during or even after an exam is common among university students. If you experience it at any point, take six deep breaths, hydrate yourself, and then go back the problem at hand, being sure to break it down into several, manageable chunks.

Believe in yourself and stay positive

When being constantly faced with new challenges, we often forget to look back at how far we have come and how much we have already achieved. Given that you have prepared well, there should be no reason for you to worry. Therefore, when experiencing a negative thought, try to replace it with a positive one.
If you keep focusing on the negative aspects of a situation, you will be burdened by mental stress (Thompson & Gaudreau, 2008).
Instead, try to look at the glass half full, and stay optimistic through tough times.

Manage time

Proper time management is one of the most effective stress-relieving techniques (Macan 1990).
Whether it's relaxation, work or study, time must be spent wisely.
Students must be able to design and stick to a timetable.

Stop procrastinating

The best way to stop procrastinating is to get the most difficult tasks out of the way first.
Most people procrastinate because they dread the task they're putting off. Get rid of the dreaded deed, and you're good to go.

Spend time with friends

A cup of coffee with family or friends is all you need to bring your stress levels back to normal.
Stress can also get worse if a person feels lonely. By letting out all your thoughts to someone you trust, you immediately feel a lot better.

Do something you love

If you feel extremely stressed out, take a break and do something you love.
Whether it is painting or listening to music, doing something you enjoy can cheer up your mood and distract you from a stressor.
Essential to eradicate stress
Students and their guardian need to be positive throughout the admission process because this is the only way one can have a transparent view about every possibility.
Being rigid about wants and choices always boost up the stress level which students should avoid. Make Choice from what is available and stop chasing things which are not reachable.
Positive attitude will give a sense of finding everything optimistic and open up your horizon.
NEET Advisor presents you every possible which choice you can opt for. For your great future NEET Advisor is working continuously and rigorously to provide you with the best nothing less than that.
With our 16+ year experience we assure you that every student who has walked with us haven't left us without leaving a wide smile and a way leading to a bright future.