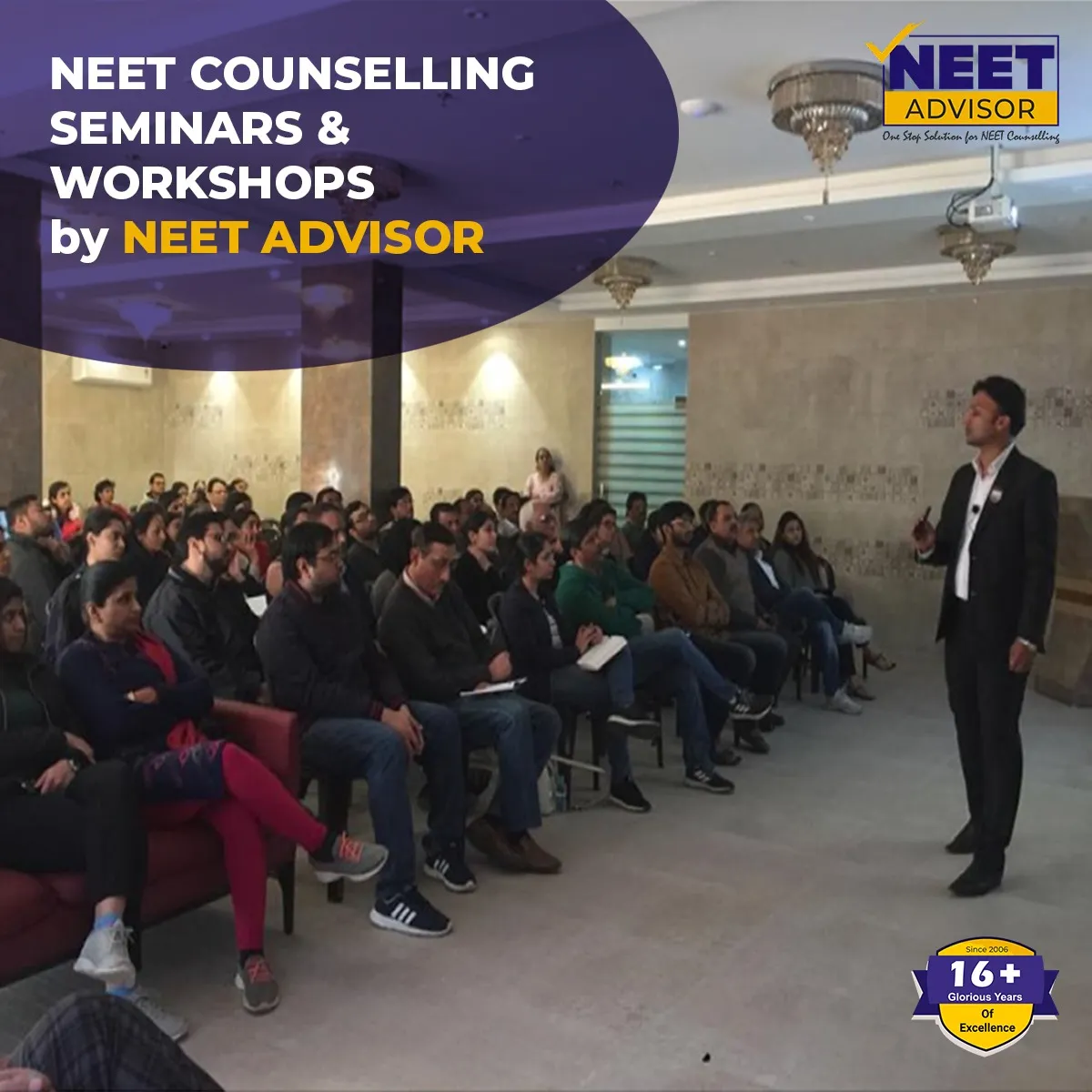 NEET COUNSELLING: Seminars/Webinars and Workshops by NEET ADVISOR
As soon as the NEET result is declared, every parent, every student gets busy in preparing an action plan for the admission procedure. That includes the most crucial, counseling procedure as well.
Seminars/Webinars are the most trending at this time of the pre-academic year since they are a one-stop destination to gather some more information about the counselling and the admission procedure. From domicile requirements, quotas and categories, these seminars cover it all. Currently, in the view Covid-19, we focused to reach towards every medical aspirant via webinars.
Seminars/Webinars by NEET ADVISOR
NEET ADVISOR conducts a number of seminars/webinars on "ALL ABOUT NEET COUNSELLING" from time to time. We come across a number of students and parents who shows great interest and enthusiasm for these seminars/webinars.
A one-stop destination for all your NEET counselling doubts. A platform to clarify doubts and get a better understanding of the counselling procedure. Parent from states around Delhi NCR also attend these seminars/webinars. Our webinars are conducted in and around Pan India.
How to Become a Part of the Seminar/webinar?
Keep all your doubts ready and track us through our Facebook, WhatsApp and Instagram pages. We share a link via messages and WhatsApp to be the part of our webinars. Stay updated about our upcoming events. We also entertain walk-ins and spot registrations for our seminars/webinars.
Free Entry upon a pre-registration.
To register, Call at: +91 9911203280
---
Don't miss your medical seat coz of misinformation/misguidance!
Get your NEET ADVISOR Today!!