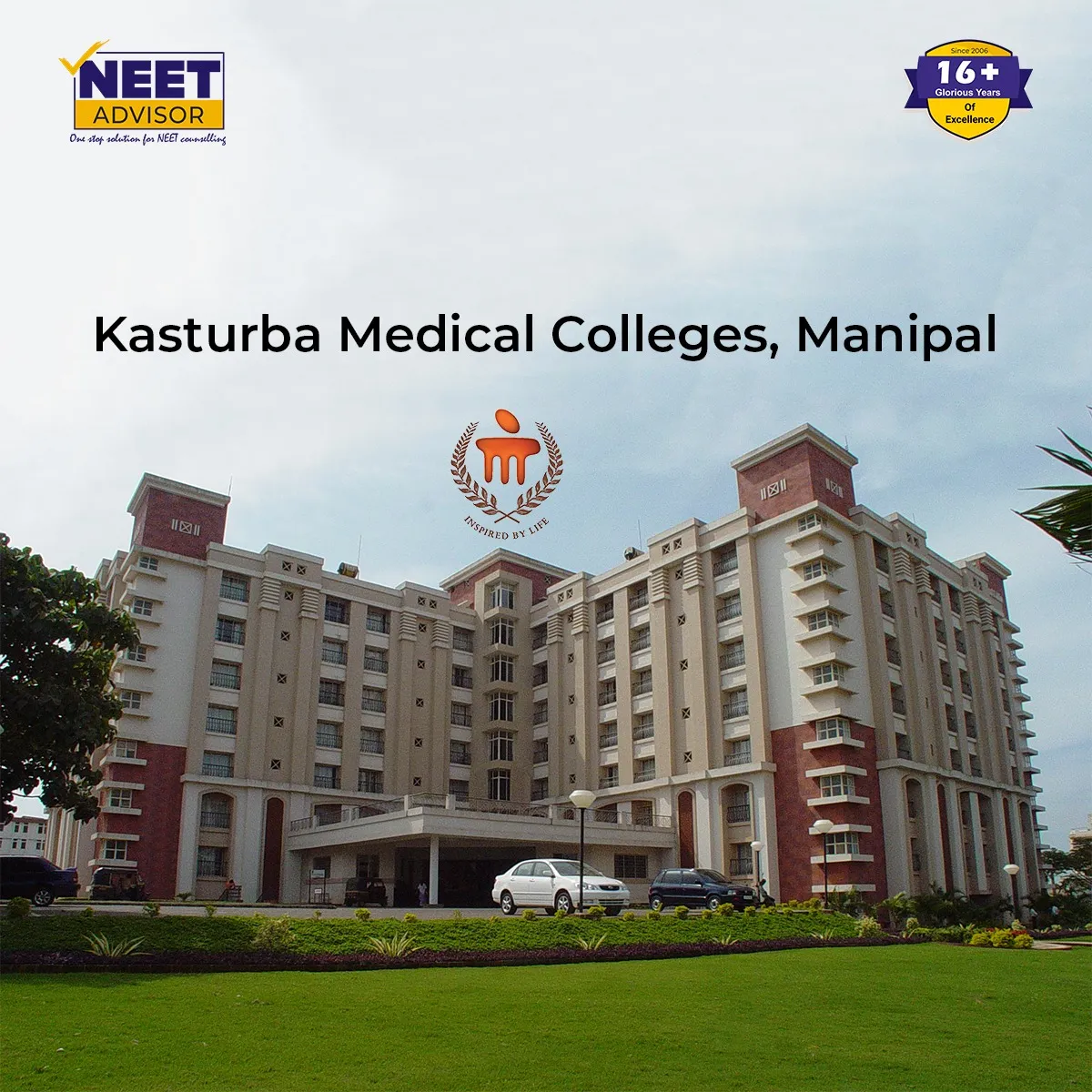 Kasturba Medical Colleges, Manipal/Mangalore
"Information is not knowledge"
You can get information anywhere, but in that case, you would be lacking behind in knowledge, and its significance, come and join NEET advisor to gain both information and knowledge about the NEET 2021 Counselling.
While going through this blog you would be getting to know about one of the well-renowned deemed university which is located in the prime regions of Karnataka.
In the wake of passing NEET, the subsequent stage is to look for the most ideal medical college and when it comes to the best medical college then the first name which may strike in one's mind is Kasturba Medical College, Manipal/Mangalore. Further in this blog, you would get an overview of college and information is provided which is imperative to be known as a student or a guardian.
Introduction
Kasturba Medical College, Manipal and Kasturba Medical College, Mangalore, together known as KMC, are two deemed college's which are constituent units of Manipal Academy of Higher Education, an Institution of Eminence medical colleges.
KMC Manipal is located in the university town of Manipal, a suburb in Udupi, Karnataka. It is situated within the sprawling 600 acres campus of Manipal Academy of Higher Education whereas KMC Mangalore is located in the heart of Mangalore with the sprawling area of 313 acres.
KMC Manipal and KMC Mangalore, along with other institutions in Manipal were consolidated to form the Manipal Academy of Higher Education. It was granted deemed university status in 1993 by the UGC.
No. Of seats available-
| Name of College | MBBS | MD/MS |
| --- | --- | --- |
| KMC, Mangalore | 198 | 120 |
| KMC, Manipal | 250 | 206 |
Admission Process
The MBBS course is being offered in KMC Manipal and KMC Mangalore. Its duration is four and a half years plus 1-year compulsory rotating internship course.
Admission is based on the All India Rank obtained in NEET UG conducted by NTA and the counselling would be done by mcc.
The course conducts theory classes and clinical training according to NMC erstwhile MCI guidelines.
Due to foreign and NRI intake in the university, admission process becomes even more complex with comparison to others, this is why students can contact NEET advisor and take advantage of our expertise in NEET Counselling.
Facilities
Clinical case presentation
Journal club presentation
Bench side diagnostic training
Emergency stat lab posting
Research mentoring
Didactic lectures
Self-directed learning modules
Team based learning sessions
Problem solving session
Interactive tests
One-on-one discussions
Culture
Hundreds of programs and thousands of students from all over the world. There are several reasons why a student should choose KMC for study.
Kasturba medical college provides a cross culture development to students, as the institution has enrolment from PAN India, and it provides exposure to the students which cannot be achieved academically.
The institute provides an innovative center where students are free to create whatever they want, by their skillful mind which is fully aided by the university, this freedom makes students learn with passion.
Culture of the university is to learn, wherein they have full support from their faculties and complete guidance is given to students to fulfill their dreams in the right direction.
Testimonials
Here is some feedback from the students of Kasturba medical college which will provide you with more insight about the college.
"Best-in-class infrastructure and a curriculum that makes learning fun – Manipal is the place to be." - Deepak Joyappa
"Manipal is a place with so much diversity but I feel at home. There is no other place like Manipal" - Merin Varghese
"The learning environment here is unique. The infrastructure is designed to facilitate hands-on learning.
I love the life here as a student!" - Deeksha Sarin
"Interacting with people from all over the world in a free environment has helped me become receptive to change." - Aakash Singh
"It has been a great experience to be at Manipal University for internship, a good opportunity to meet students from different countries." - Saskia Thomassen
"I am a proud alumnus of KMC, Manipal (Class of 1971). I am a practicing pathologist at Toronto General Hospital, a Professor of Pathology at the University of Toronto and Head of the division of Anatomical Pathology in the department of Laboratory Medicine and Pathobiology, University of Toronto. My years at KMC, Manipal shaped me, gave me skills I needed and helped me become the man I am, with the skills I have!" - Dr Jagdish Butany
"KMC has state-of-the-art infrastructure and teaching fraternity, nested in a serene university town- Manipal. It offers a beautiful blend of academic and extracurricular activities to nurture talents of its budding professionals; the prolific student clubs and fests are proof of that." - Aditi Rao
We at NEET advisor
NEET advisor with its 16+ years' experience in the field of NEET Counselling is here to help you in converting your dream into reality. Experts counsellor from NEET advisor will guide you throughout the admission process and will make sure that the student gets enrolled in the top-notch medical college according to their score and rank.
We will take care of minimalistic gaps in the admission process and you take care of your NEET preparation.
Get Free Career Counselling, book one to one sessions with our senior counsellors, achieve the best options available through smart NEET Counselling.